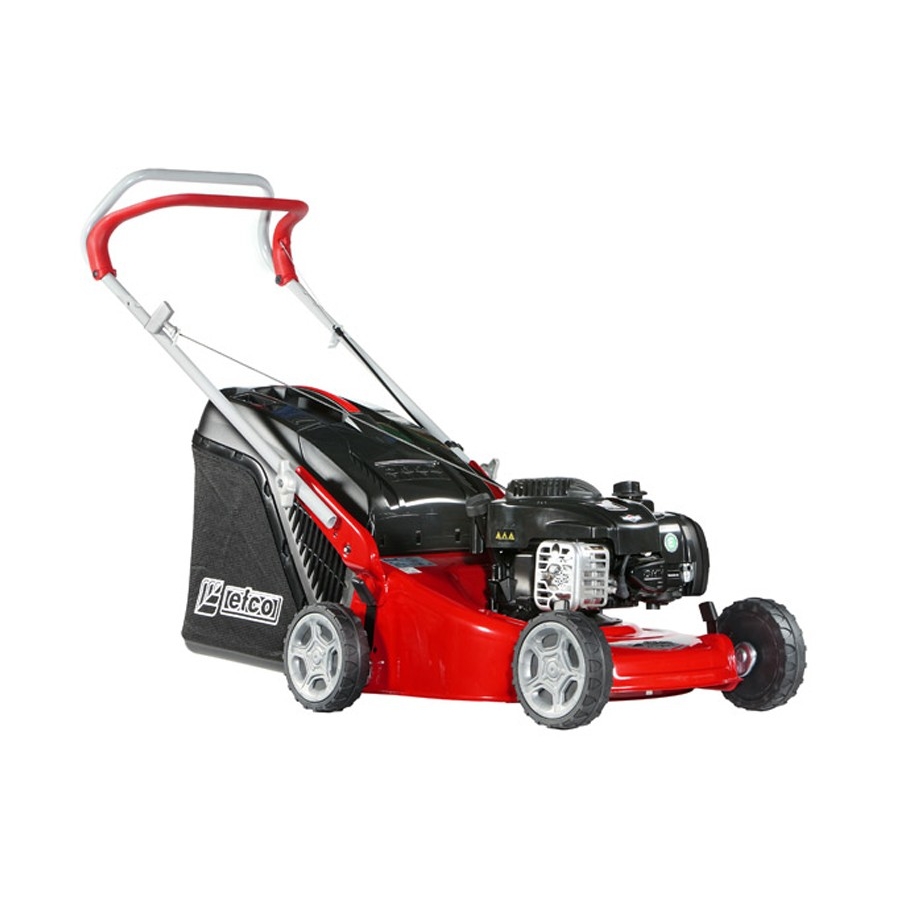 Efco LR48-PK Comfort Plus Push-Type Lawnmower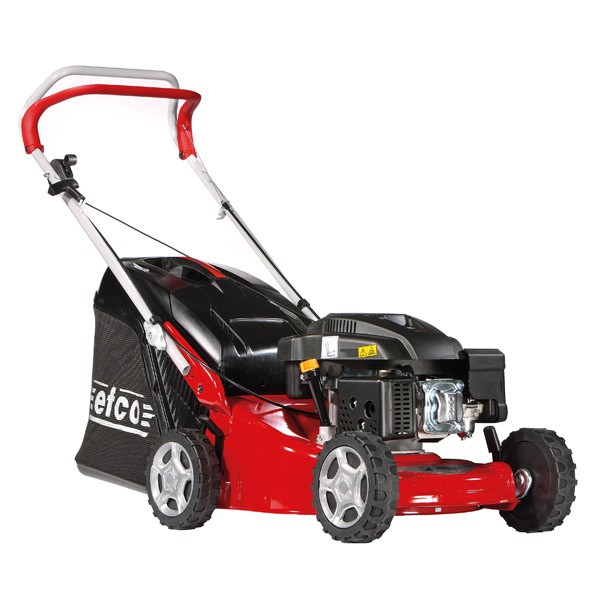 Efco LR48-TK Comfort Plus Push-Type Lawnmower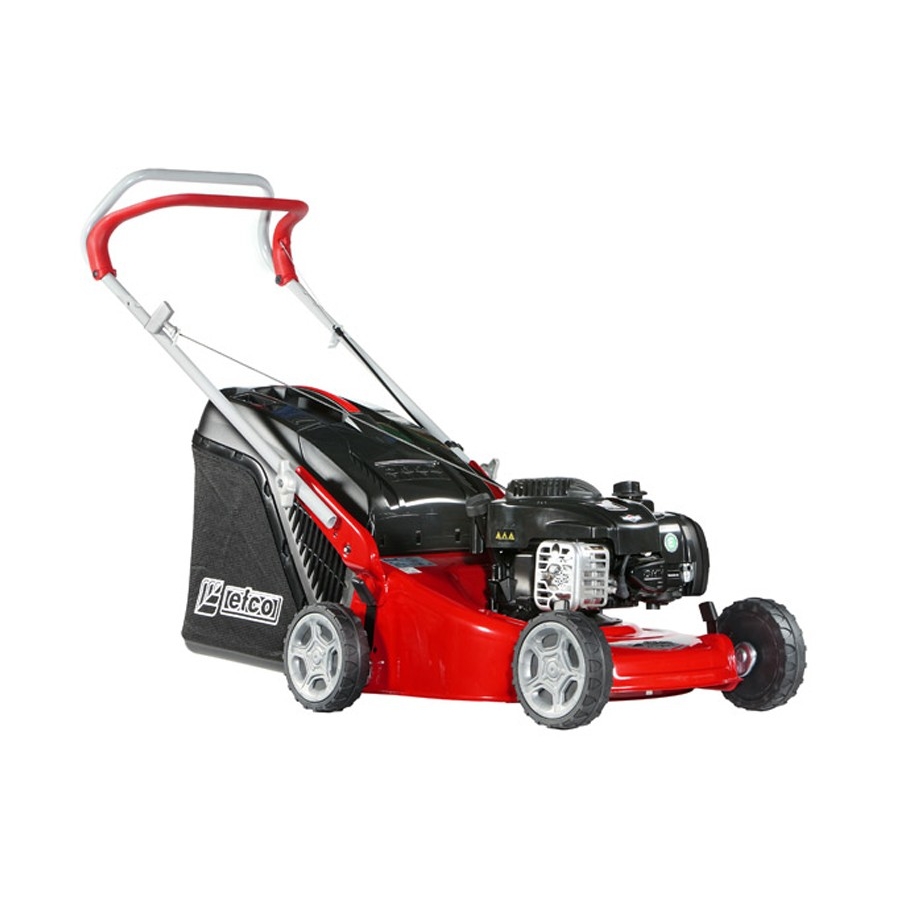 Efco LR44-PB Comfort Plus Push-Type Lawnmower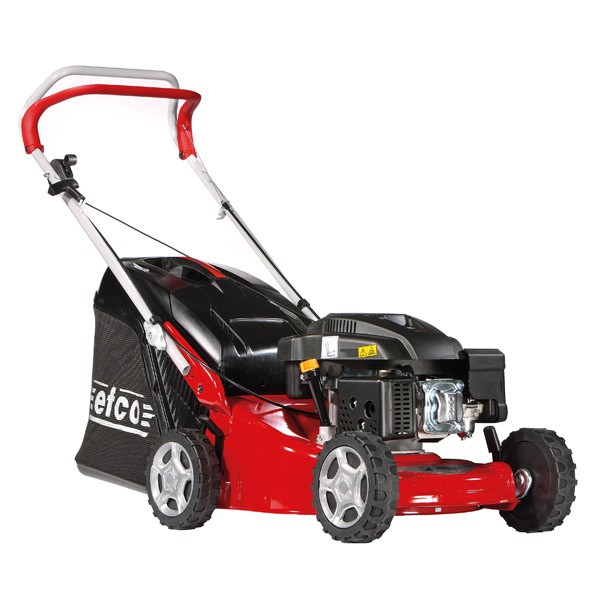 Efco LR44-PK Comfort Plus Push-Type Lawnmower
Efco LR48-PK Comfort Plus Push-Type Lawnmower

This machine has a strong steel deck and is self propelled. Made in Italy by Emak, one of the biggest manufacturers of garden machinery in Europe. Built to perform and deliver ever time you take it out of the shed. The Briggs & Stratton 550E series 140cc four stroke engine is one of the easiest starting on the market, with a 18" 46cm cut and great airflow under the deck, grass collection is excellent and is packed into the extra large 70 litre grass box or can be exited out of the rear flap. All wheels have ball bearings making this light machine manoeuvrable to use. The height is adjusted by a single lever with a range from 28 - 75mm. The single speed drive about 2 1/4 mile per hour make it easy to cut the 1800sqm of lawn this machine is designed for.

Efco LR48-TK Comfort Plus Push-Type Lawnmower

The Efco LR 48 PK Comfort Plus is a quality hand-propelled petrol lawn mower offering great value for money and suited to medium-sized lawns up to 1000-1400m². It boasts a quality steel deck and is powered by an advanced OHV engine with low emissions and economical fuel consumption.

Efco LR44-PB Comfort Plus Push-Type Lawnmower

The Efco LR 44 PB Comfort Plus is a push-propelled petrol lawn mower with a 41cm (16") steel cutting deck, designed for homeowners with large areas to mow, with the emphasis on ergonomic solutions and functional design. A reliable 125cc Briggs & Stratton 450 E Series four-stroke engine powers the machine. The engine brake lever ensures a consistently safe grip and comfortable operation. The mower is equipped with a mulching blade which chops up the grass clippings into fine fragments, reducing the volume inside the 70 litre grass bag. The height of cut can be adjusted on each wheel in through four positions between 28mm to 75mm. Other features on the Efco LR 44 PB push petrol lawn mower include a fabric grass catcher with hard plastic top and wheels with new design and tread profile, mounted on bearings for smooth running.

Efco LR44-PK Comfort Plus Push-Type Lawnmower

Powered by an advanced Emak K 500 OHV petrol engine, this lawn mower is fuel efficient and has lower emission levels than many comparable machines. The 140cc engine will deliver all the torque you need for when conditions are heavier going and it is amongst the easiest starting of any on the market. The Efco LR 44 PK lawn mower is hand-propelled and boasts a quality steel deck with powder coated paint finish for additional robustness and durability. The easy to use height adjusters on each wheel enables you to quickly vary the cutting height between 28-75mm according to conditions and desired lawn finish, saving on time and hassle. The large sized 70 litre collector allows you to mow more grass with fewer stops to empty.